Leaders think and talk about the solutions. Followers think and talk about the problems.
– Brian Tracy
Our solutions for systematic transfer of learning:

360° feedback
360° feedback is a method for assessing behaviour from different perspectives. Normally, in addition to the self-assessment (self-image), assessments of employees, superiors, colleagues, team members or customers (external image) are included.
It is exactly this diversity of perceptions and assessments that makes 360° feedback one of the most effective tools in one's own further development.
Are you interested in an introduction to our 360° Feedback? Then book an appointment for a free 30-minute online demonstration.
Book 360° introduction
Coaching
Leaders are often confronted with new situations and individual challenges. Coaching helps the leaders to reflect the own situation, behaviour, and decisions and to find solutions in close collaboration with the business coach. Coaching is a very personalised and effective component in the entire learning process of a manager.
Team development
The challenge for team leaders is to form an effective and powerful team out of individual employees. In future more and more in a hybrid (face2face and virtual) setting. Team development is much more than a series of single group dynamic games – it is a process. Group dynamics, team processes, roles, and responsibilities as well as rules of collaboration are jointly analysed, defined, or optimised. As a result of our workshops, your team becomes aware of its strengths and weaknesses, clarifies expectations, and resolves conflicts. Afterwards, your team members will work together more effectively and stress-free, thus contributing to the achievement of goals and the success of the company.
Employee and customer survey
What really moves employees and customers? Where are the biggest levers for optimising or realigning the organisation? Targeted surveys provide objective information about experiences, opinions, and attitudes to identify problem areas – the first step for improvements. We conduct surveys from conception to evaluation, online and, if wanted, also paper based. Based on the results, we help you to develop and implement measures that really move your company forward.
Strategy Offsite
Successful entrepreneurial action requires a clear and unambiguous understanding of the company's goals, and the strategy for achieving them. However, the individual ideas of the decision-makers often diverge. In our strategy workshops we ask the right questions to jointly develop your company-specific goals and strategies. Through the commitment of all participants, these can then be communicated within the company and implemented in targeted measures.
Change management support
In VUCA times, change is the new normal and companies must constantly face new challenges and adapt to new situations. As a leader, it is your job to get your employees on board. Together we develop and implement the roadmap for your change process, design mobilising communication strategies and evaluate the perception of the change progress.
One helpful tool we have developed is the Change Indicator©, which analyses stakeholder feedback and summarises how the change process is perceived.
Learn more
Evaluation of leadership development
Leadership development is an investment in one's own leaders and in the future of the company. But was the investment worthwhile, (when) did the activities bring the desired success? For us, evaluation means more than just determining participant satisfaction with laughing smileys. It is crucial that the participants put their acquired knowledge into practice, that the measures achieve the appropriate effects and pay off financially for the company.
We already take their measurability in the concept design phase into account and therefor developed our own "Business Case Calculator©": This web-based based tool calculate your specific costs and break-even for you programme. Want to test it?
Register here to download the Business Case Calculator© for free
Furthermore, we also have evaluation tools that have been tried and tested in practice for the process evaluation during and after the training, for example:
App SMART EVALUATION
Quick and uncomplicated seminar evaluation. The classic "Happiness Sheet" is now digital, providing you effortless feedback after seminars, meetings, and conferences.
Learn more
Learning is a journey, not a destination
A learning process does not end with a single training session.
We also support leaders in their daily work – on individual, team, or organisational level. For example, through coaching, team workshops, strategy offsites, customised 360° feedback tools or other activities.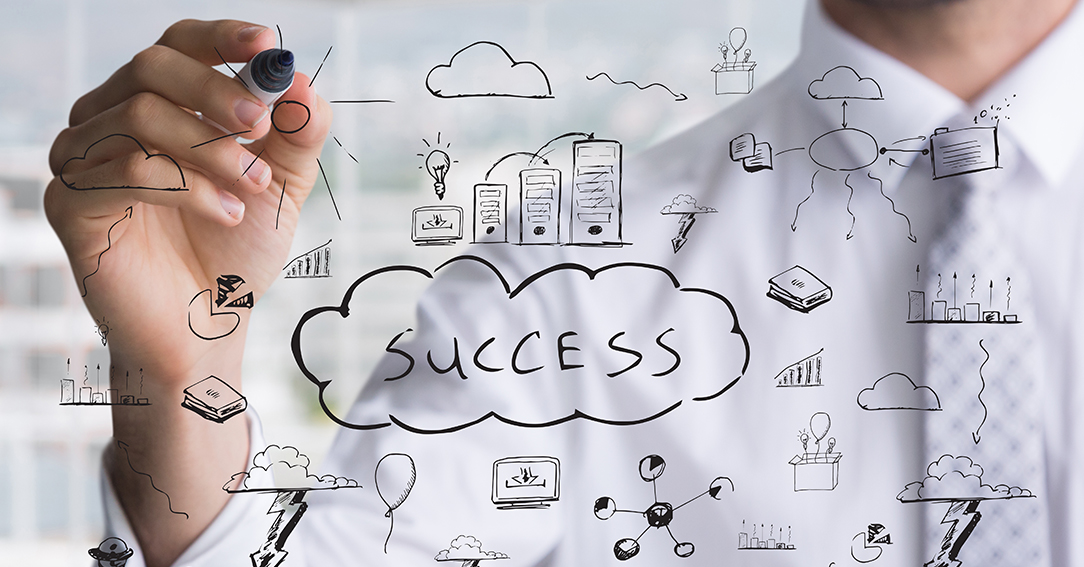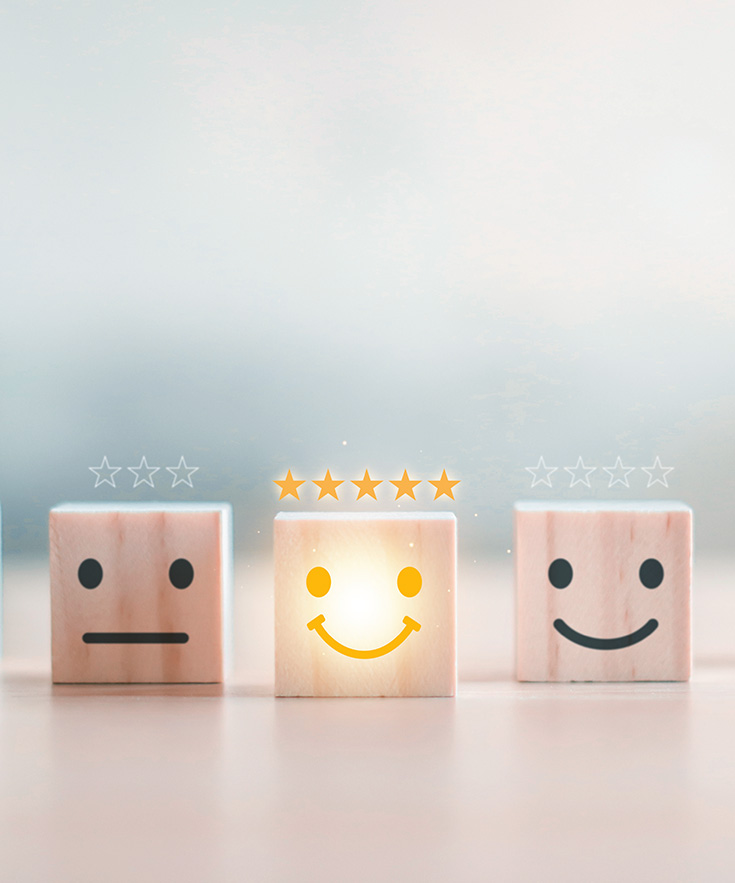 Our Approach
As a manager, you often know best where the shoe pinches.
Based on the leaders' daily challenges, the seminar evaluation and/or the personal feedback, sometimes previously unknown needs become visible. Together, we discuss what exactly the real need is and offer you individual solutions. Might it be coaching, workshops, digital tool support, etc.
After all, continuous development forms the basis for future entrepreneurial success.
Black Book: Feedback Systems
You would like to improve your feedback system and avoid the most common mistakes? Our "Black Book: Feedback Systems. Why many feedbacks don't work and what to do about it" is the ultimate practitioners' guide that helps you avoid the 20+1 most common mistakes in employee opinion surveys (EOS) and 360° feedbacks.
Download your free copy now.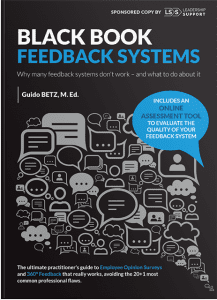 Download free copy
Contact Form
Do the next steps together with us!